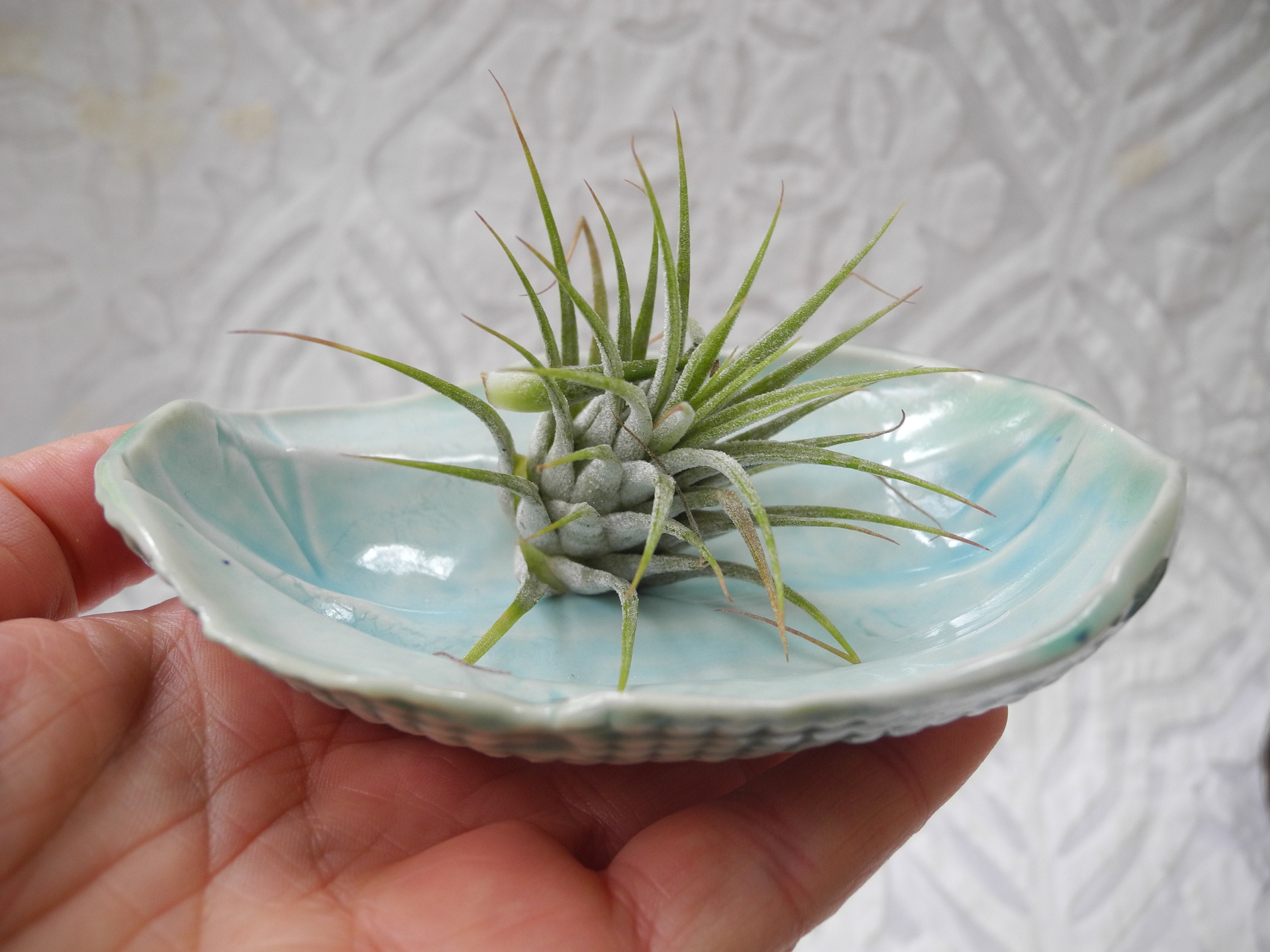 Since air plants don't need any soil, you can display them on dishes like these - very pleasing to the eye to enjoy the plant, and the dish it is resting on.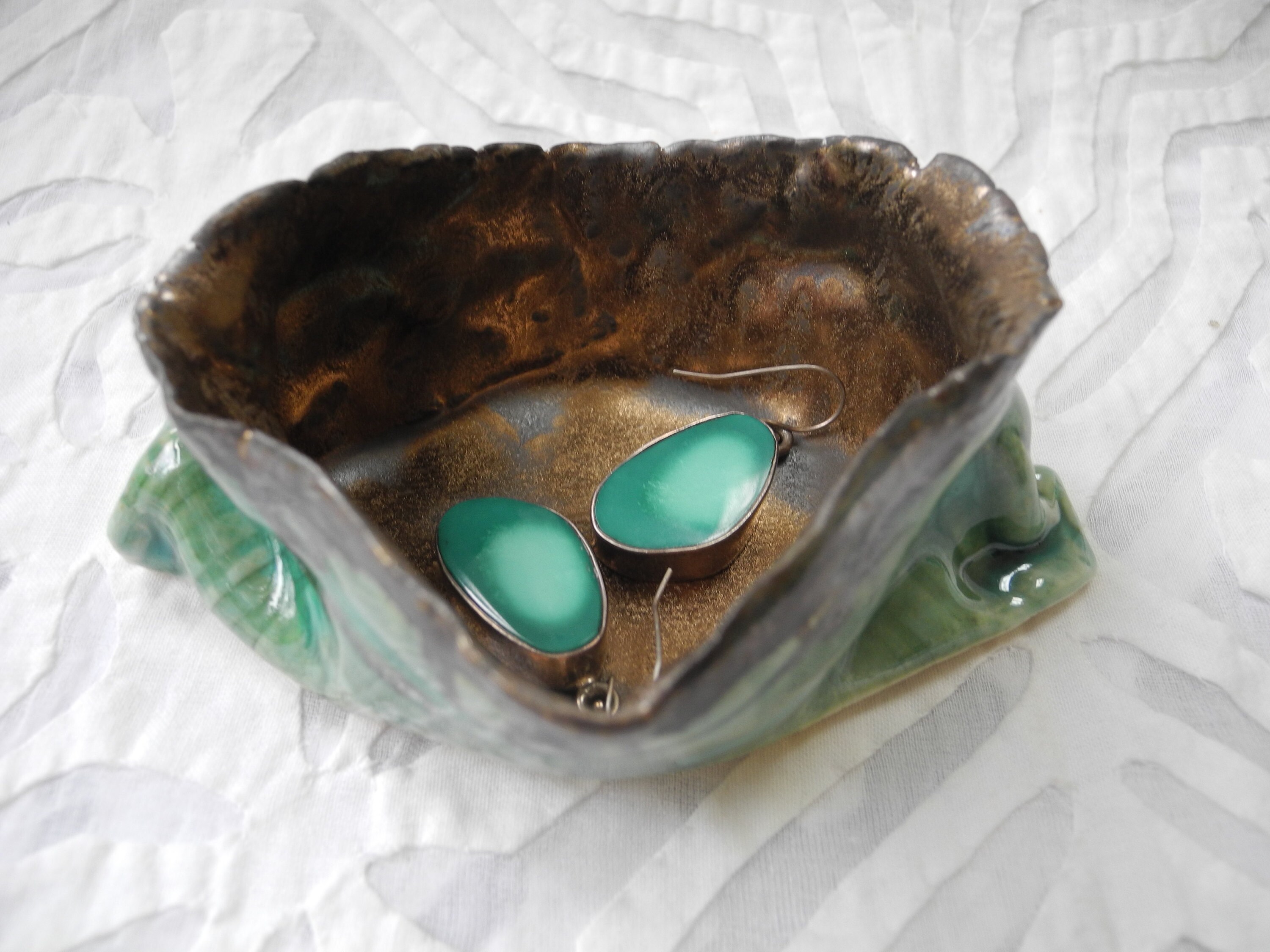 Not just for air plants - Some of my holders are large enough to store other treasures, too.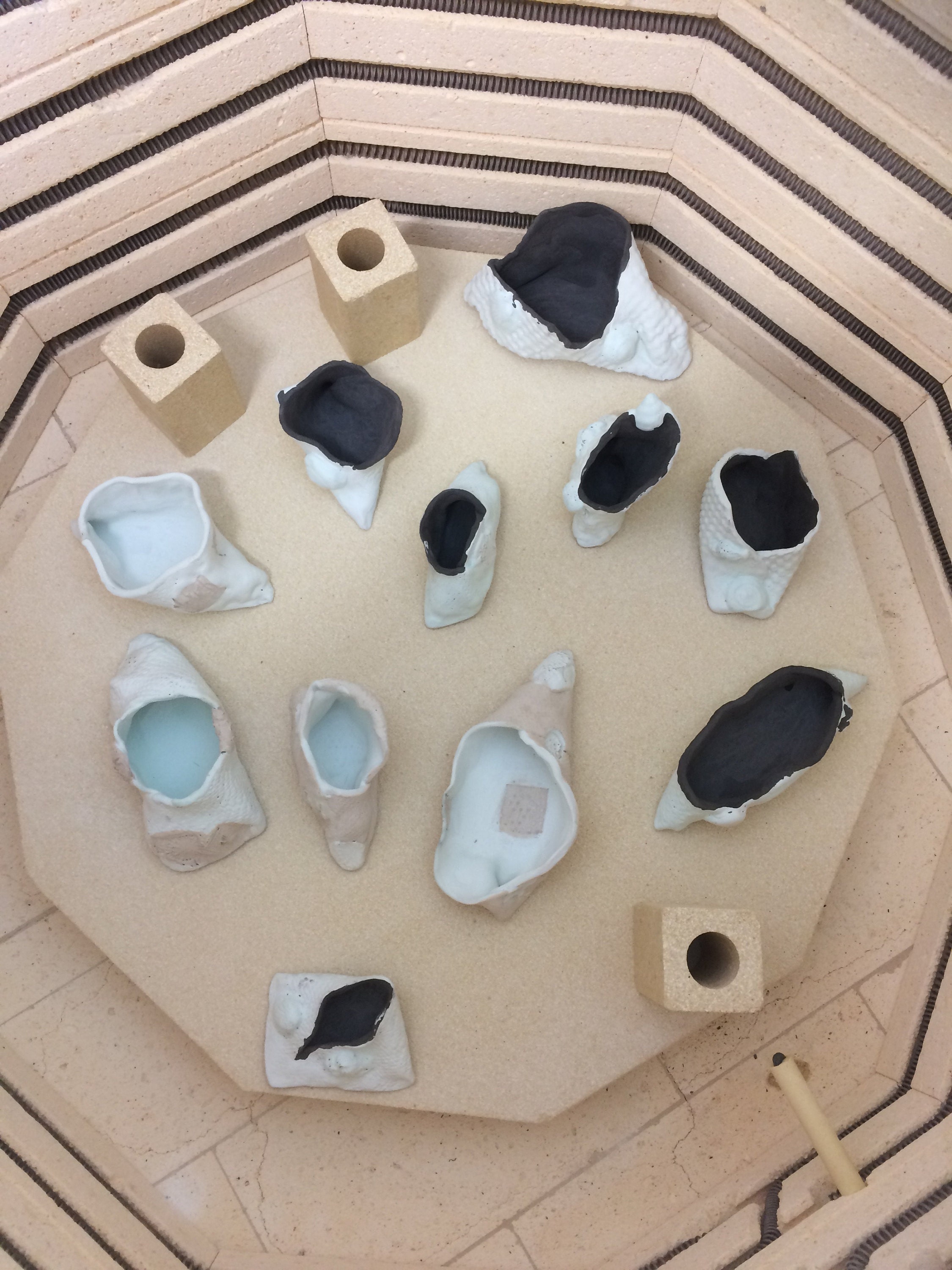 A shelf of air plant holders in the kiln, just before firing it up. Colours change dramatically during the firing process - so it's always fun to open the kiln 15 hours later to see how they turned out.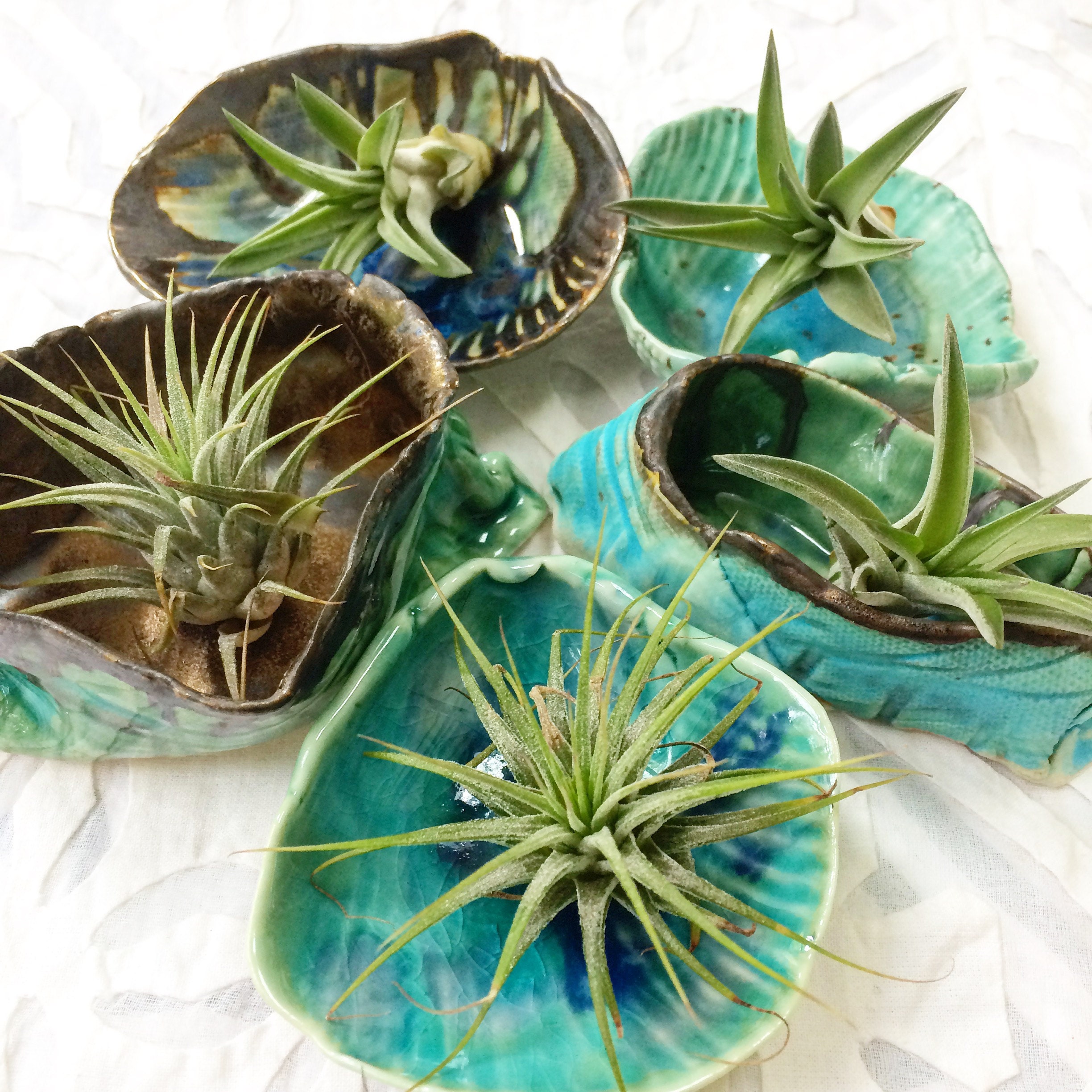 No green thumb? Air Plants survive mostly on air - need no soil, and only need to be misted once a week. Find them at many florist shops where you live.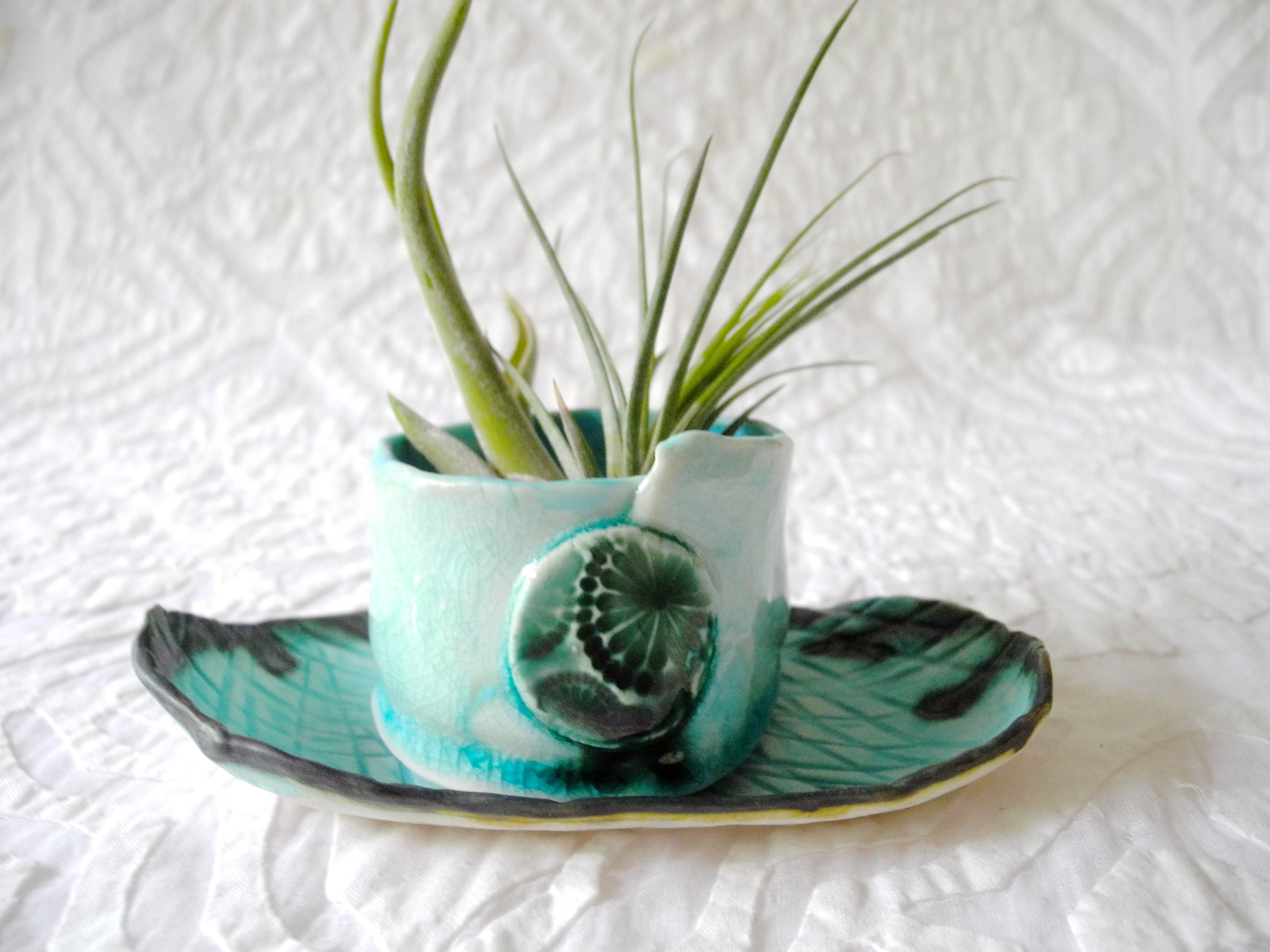 Add interest with little pots and saucers for air plants or succulents and cacti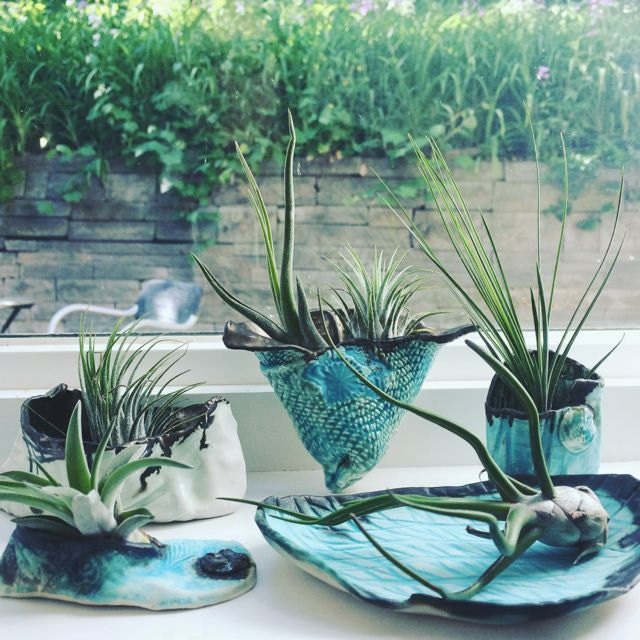 Create a windowsill garden with a collection of air plants and holders