Every winter, between busy show seasons, I like to experiement in my studio creating something other than the functional ceramics I usually make - and I've enjoyed using my down time to create some clay wall art.
Because clay is so flexible when soft, it's an ideal medium to use as a canvas to create textured "paintings".
The first pieces I made look intentionally like "shards" that might give the impression they were dug from the ground, with embedded fossils - but the colours are suprisingly brilliant.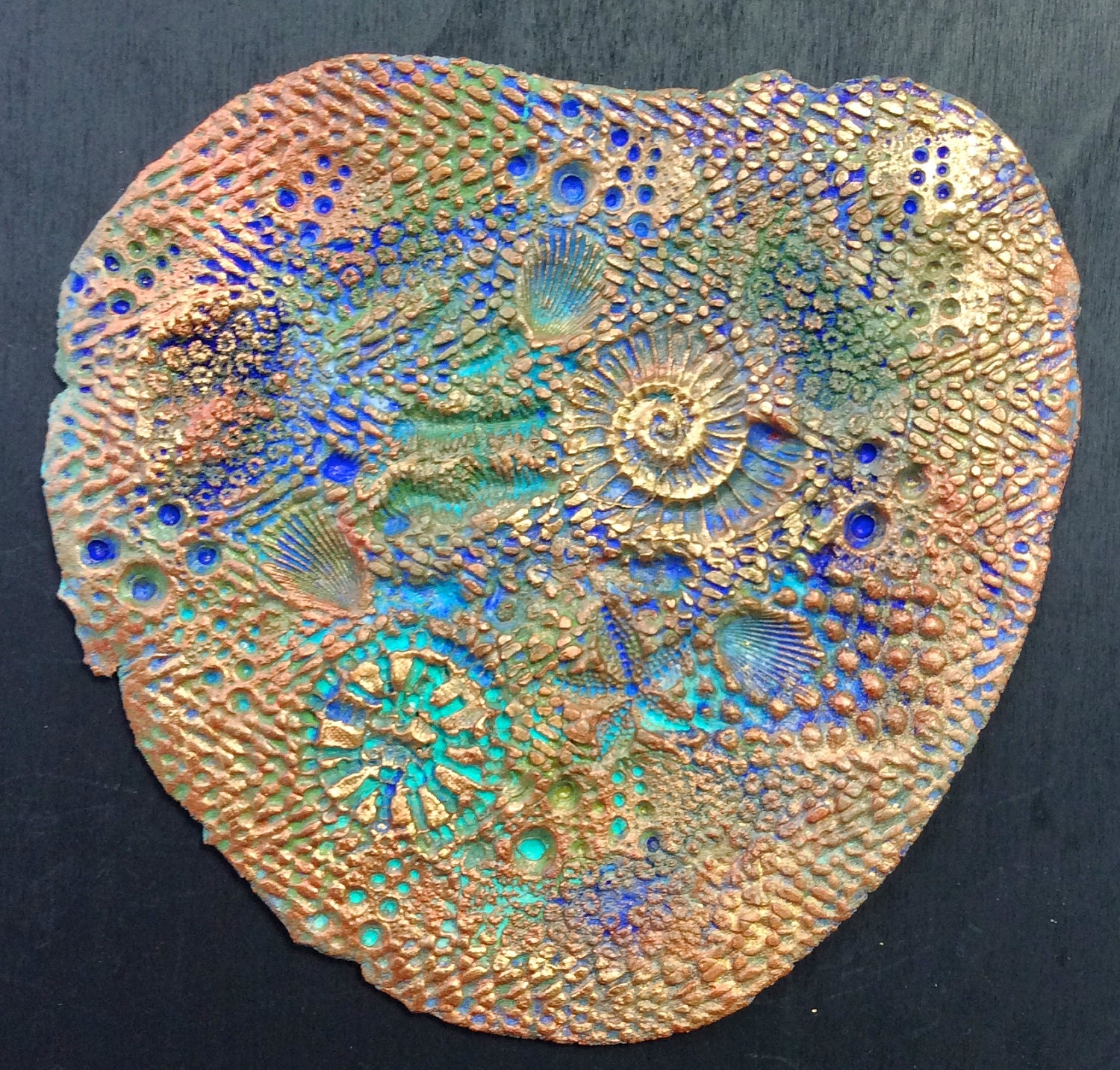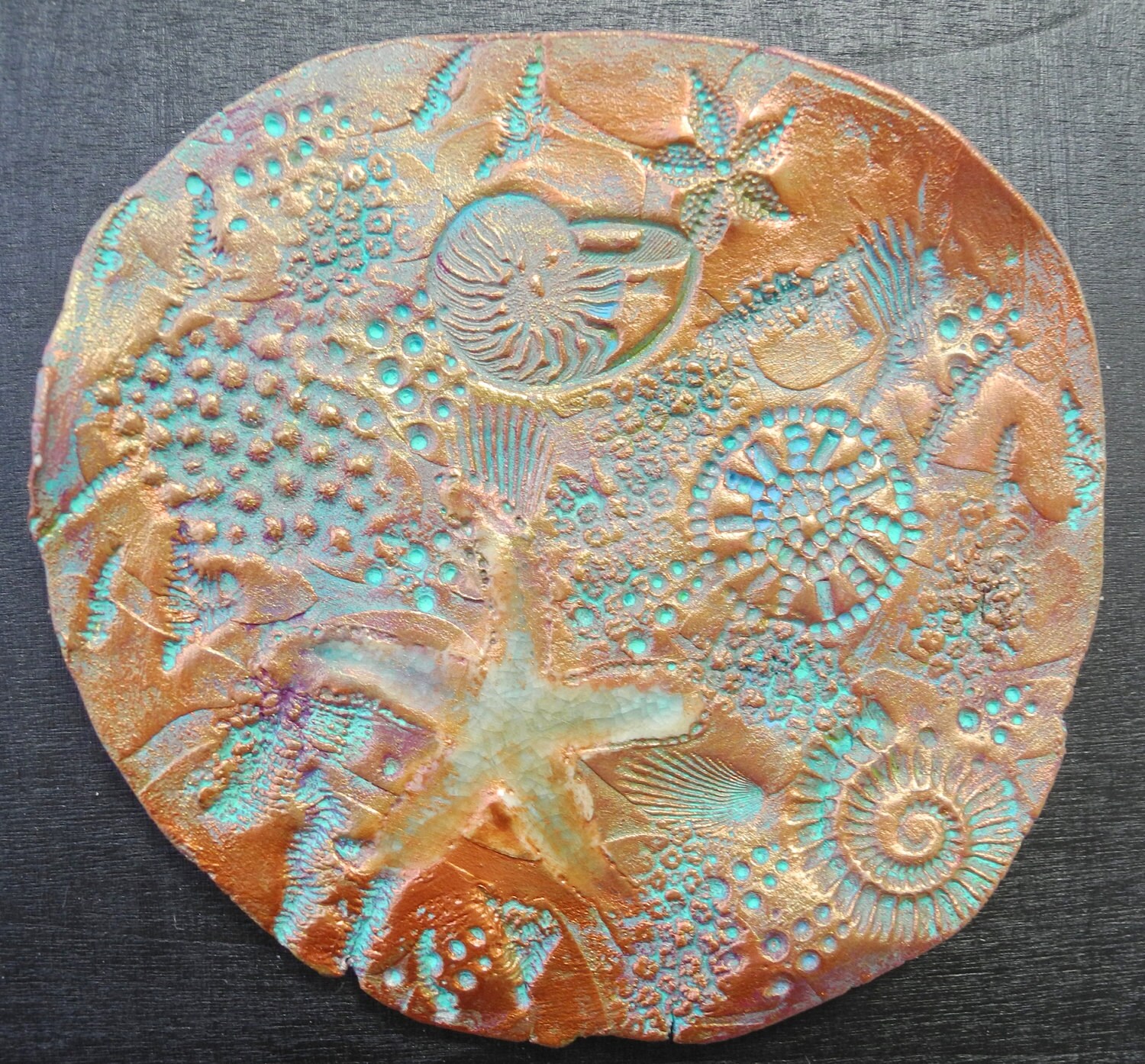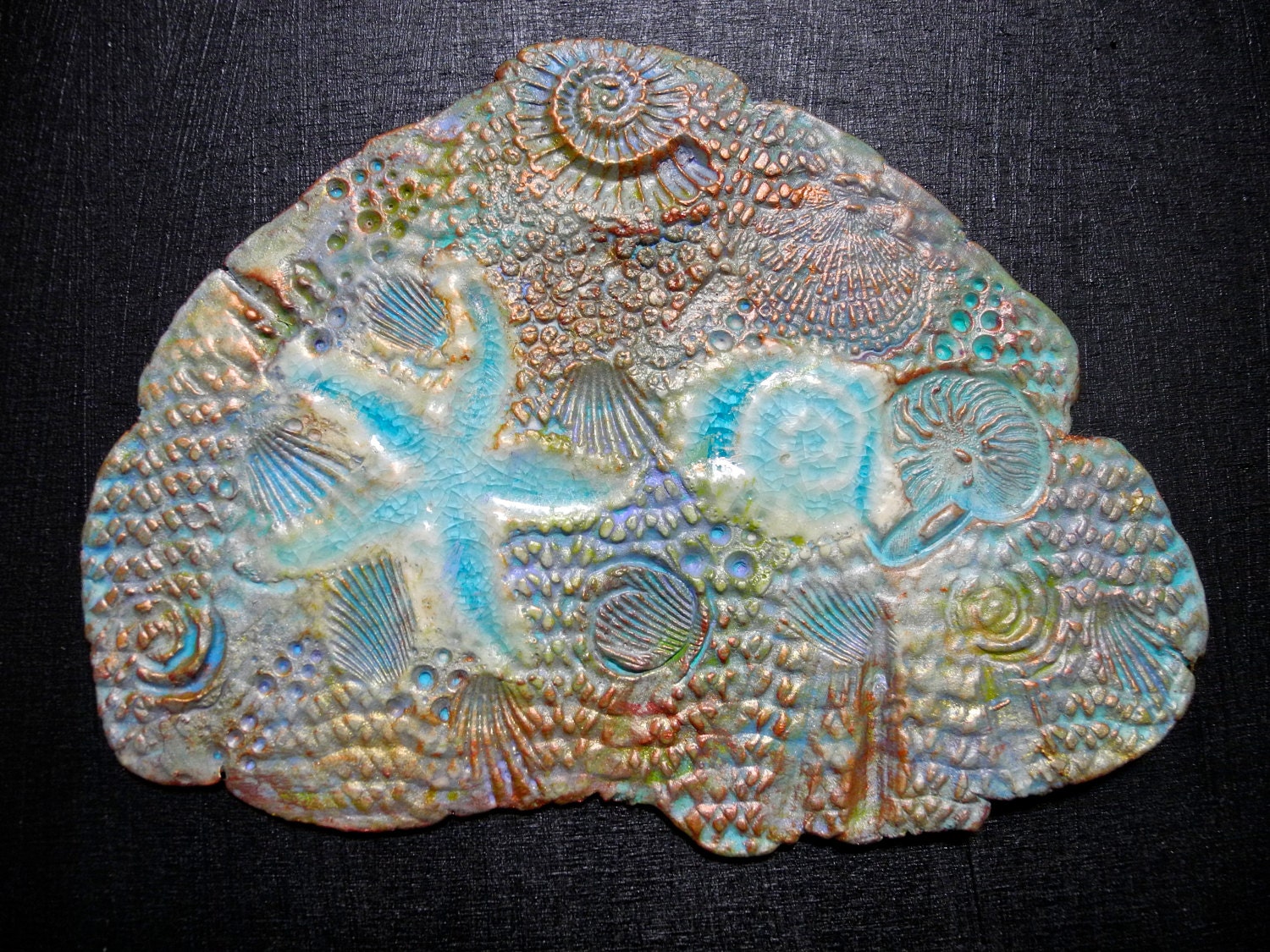 I create the "stories" on the clay when it is soft, using real seashells, coral, and other found objects, and then fire them in my kiln. After they have cooled, I paint them with acrylic paints (rather than pottery glazes) to achieve unique, layered patinas. I love the way these pieces change dramatically during the process as I layer on colour, wipe it off, then layer on more until I get an effect I love.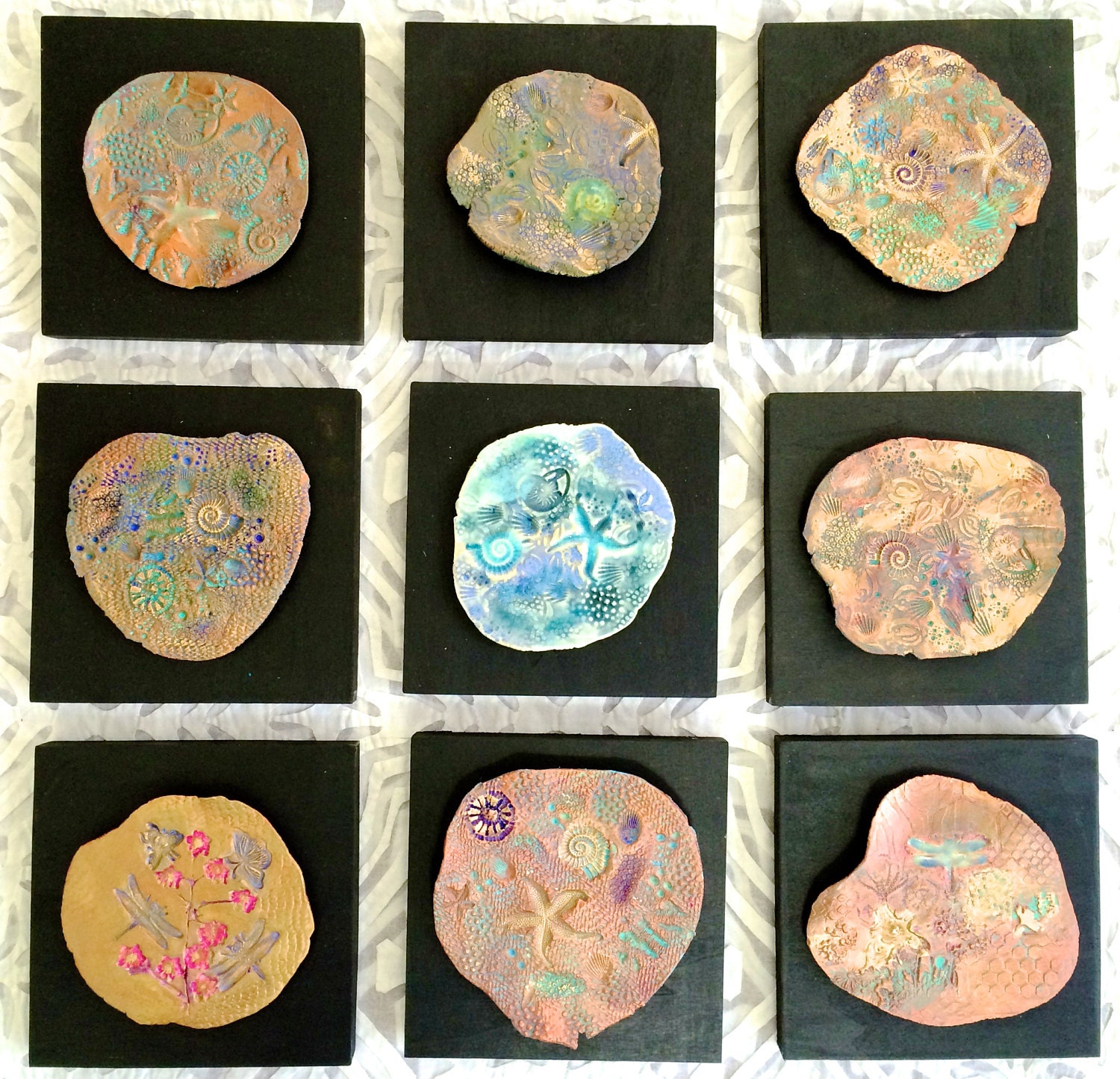 Last winter I tried something new.
After my husband and I took a road trip through the Arizona and California desserts - I was deeply struck by the landscape and palette. The dusty golden sand, intense blue skies, cacti, palm trees - orange mountains - all had a lasting impression on me. When we got home, I decided to try to recreate the images I had photographed, as rough and simple sketches in clay - and used the same method to paint them, once they were fired.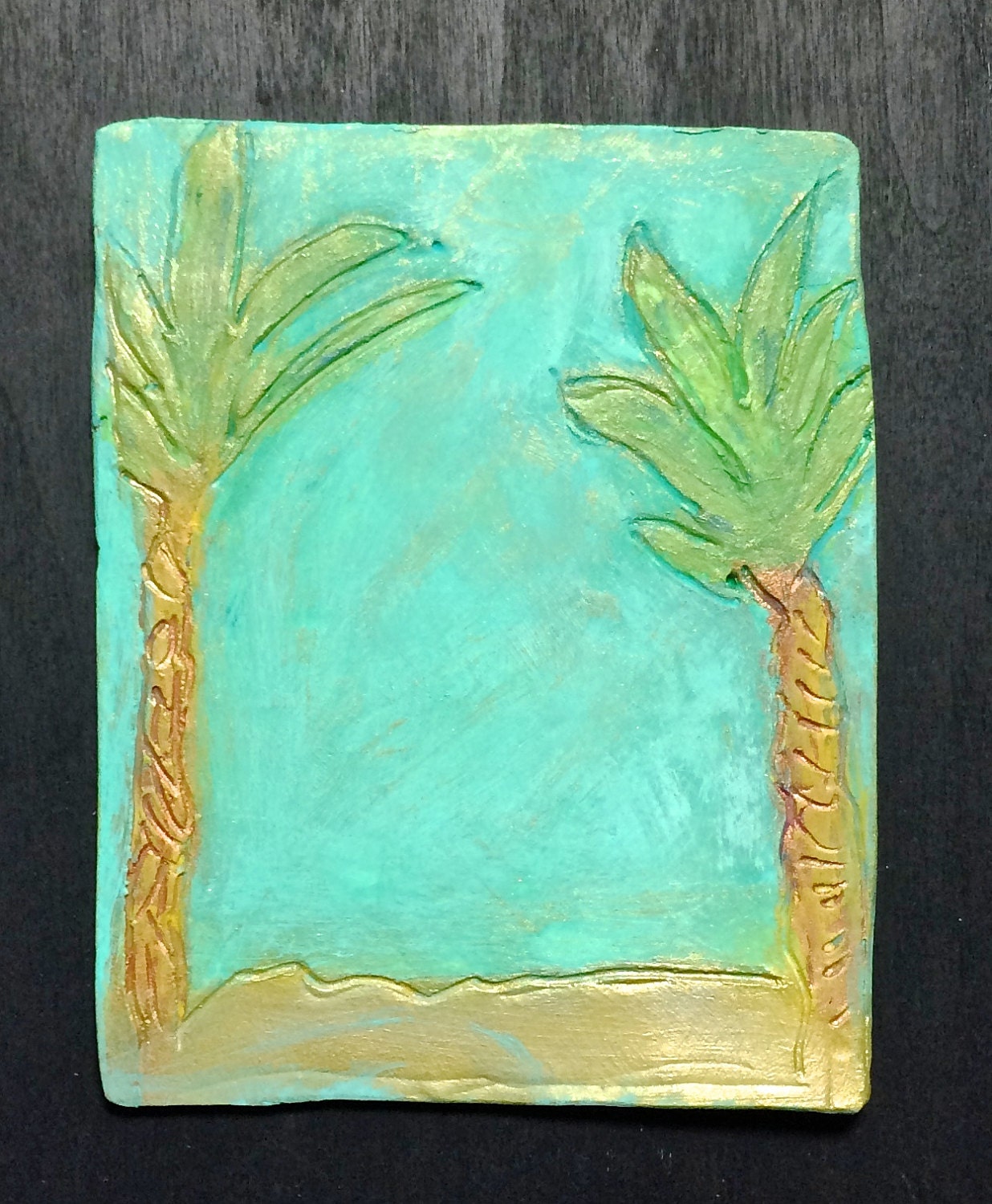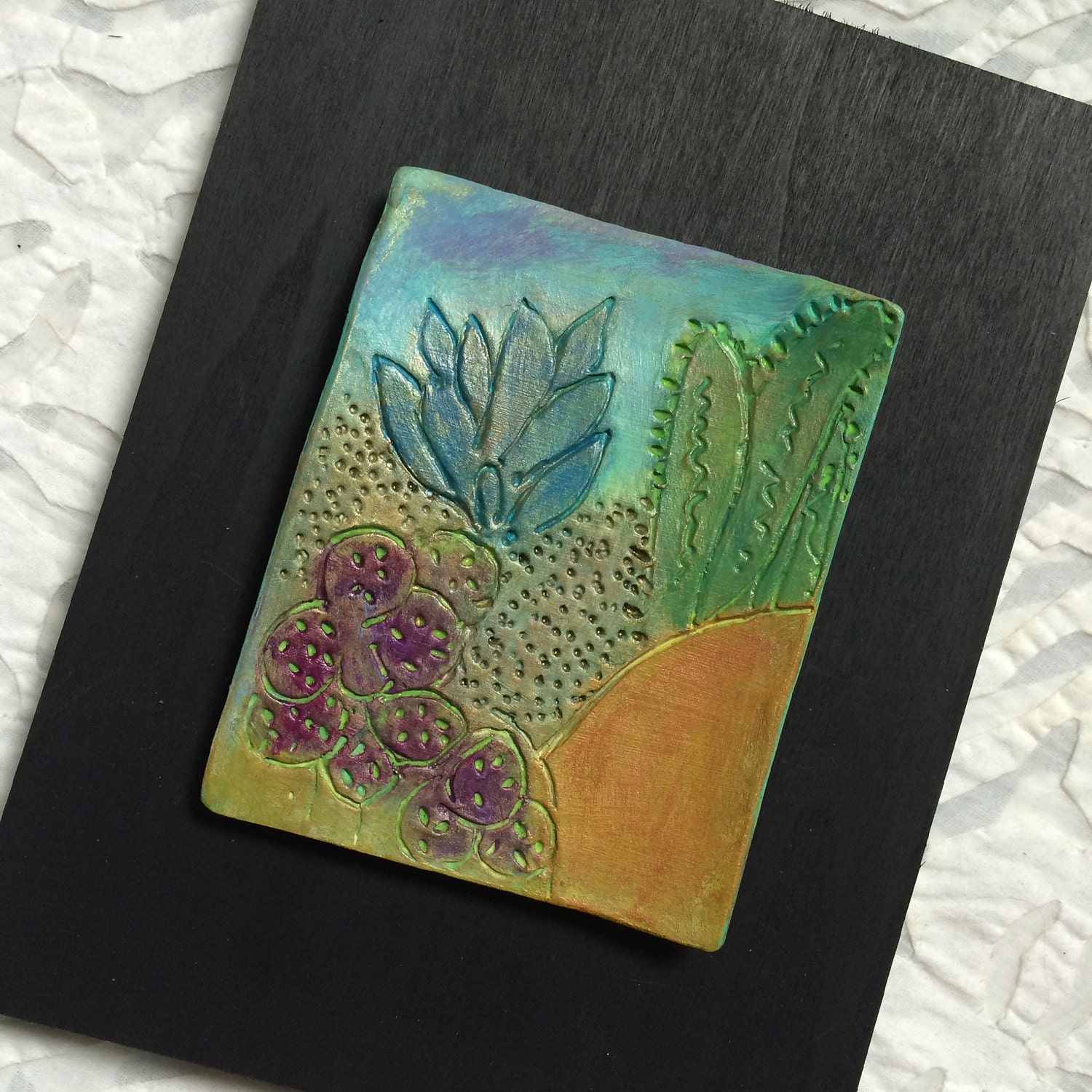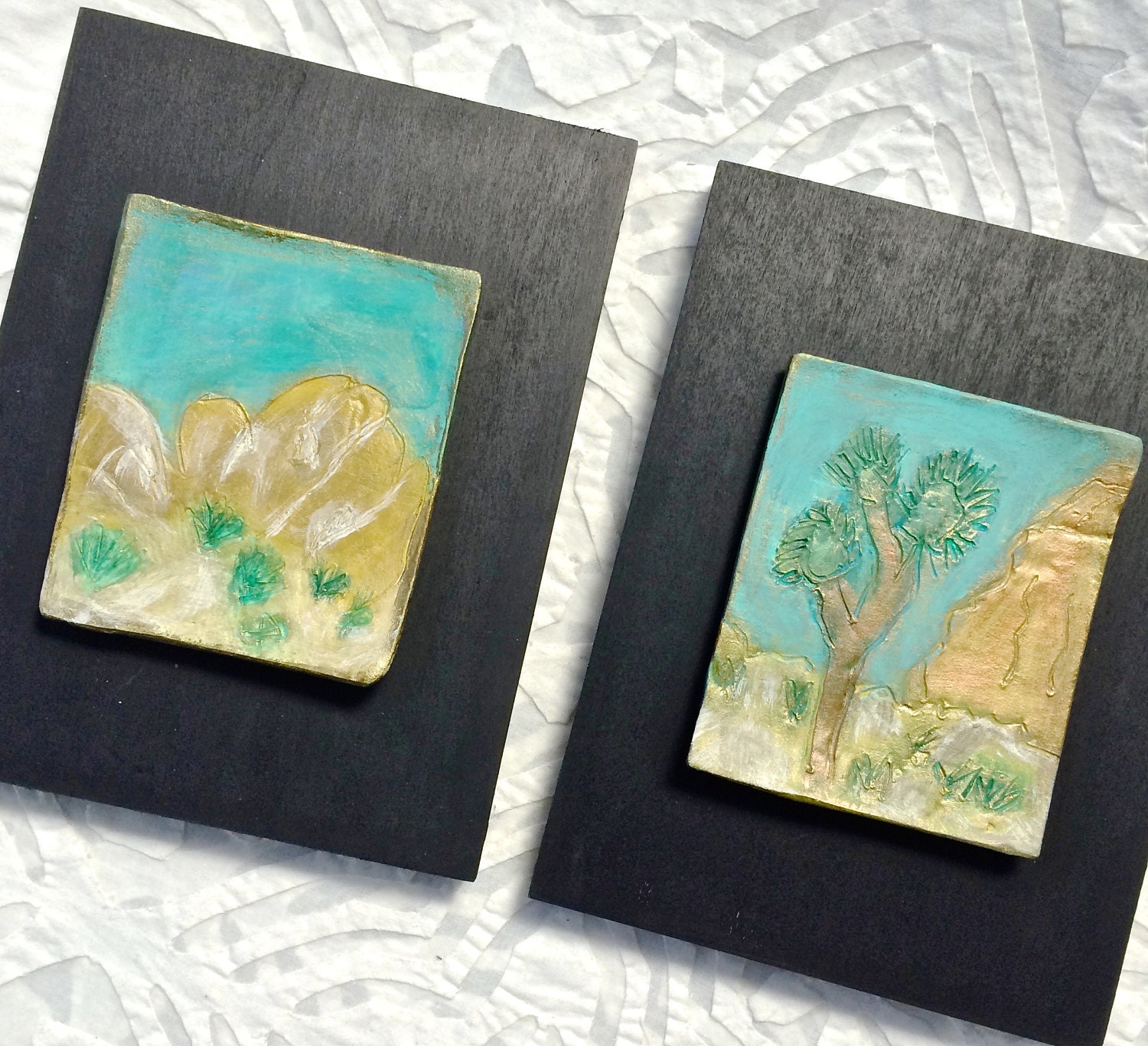 Each piece has a subtle golden sheen as a finishing layer - the dessert seemed so magical to me, that it required a little gold dust.
I especially like how they look when hung in a grouping.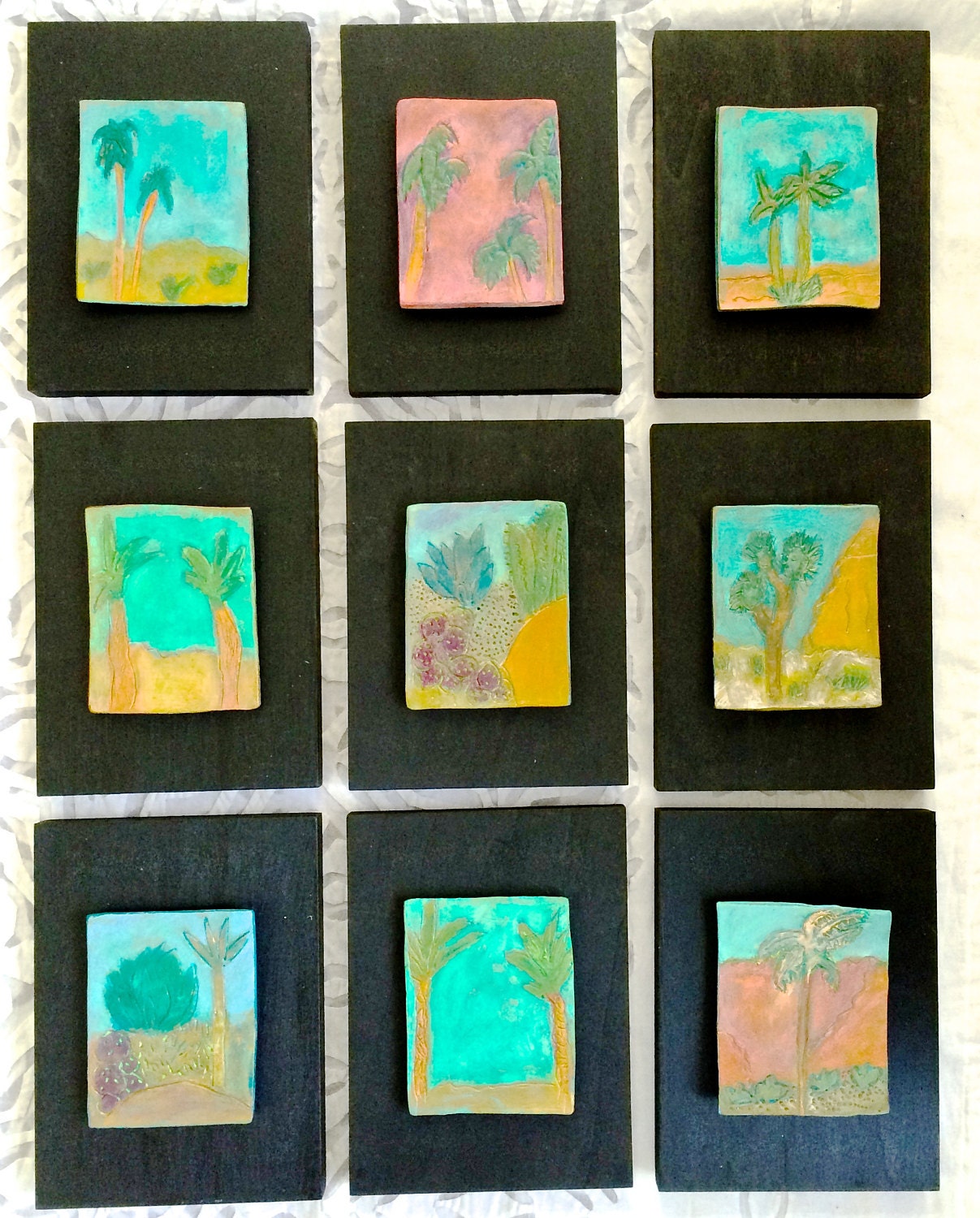 I take these along to some of my shows - and I've also keep some for myself. 
The process of figuring out how to make these pieces was such a delight for me - and took me out of "production" for several weeks of experimentation. I loved making them. 
A few are available in my shop - please contact me if you would like to see more.