t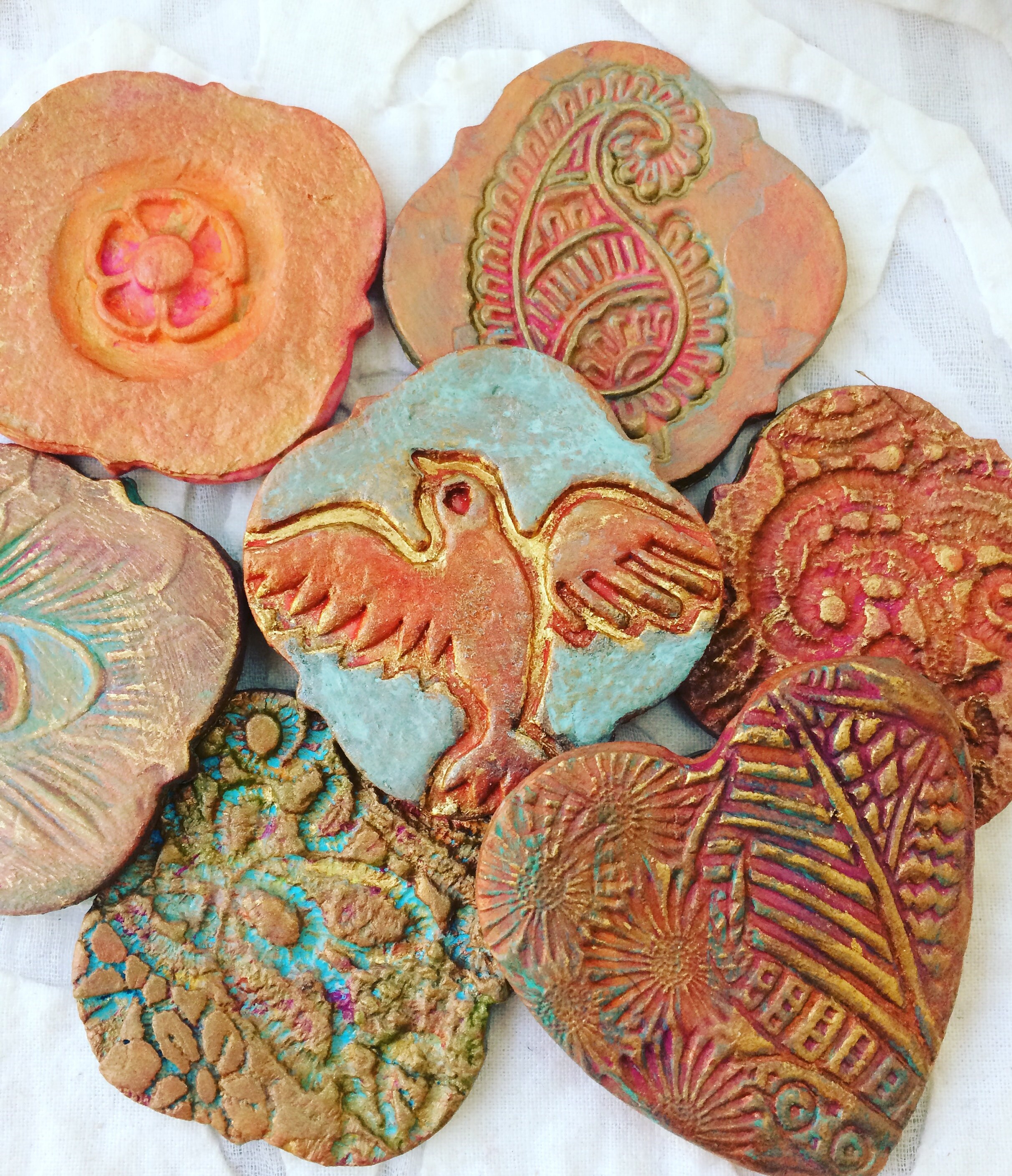 Customers often ask if I do pottery classes - and up until now, I haven't, because it requires multiple days over multiple weeks to create and finish pieces...but when one of my customers challenged me to come up with a 3-hour workshop for her and 6 of her friends...I decided to give it a try.
I hosted my first ceramic jewelry-making workshop in late March at my studio in the Beaches area of Toronto, and it was such a success, that I've decided to open it up and invite you to sign up and join in the fun!
Here's how it works:
I create a large collection of  textured medallions, and fire them in my kiln before you get here. Once fired, they are bright white, like the ones below, and ready for your customization.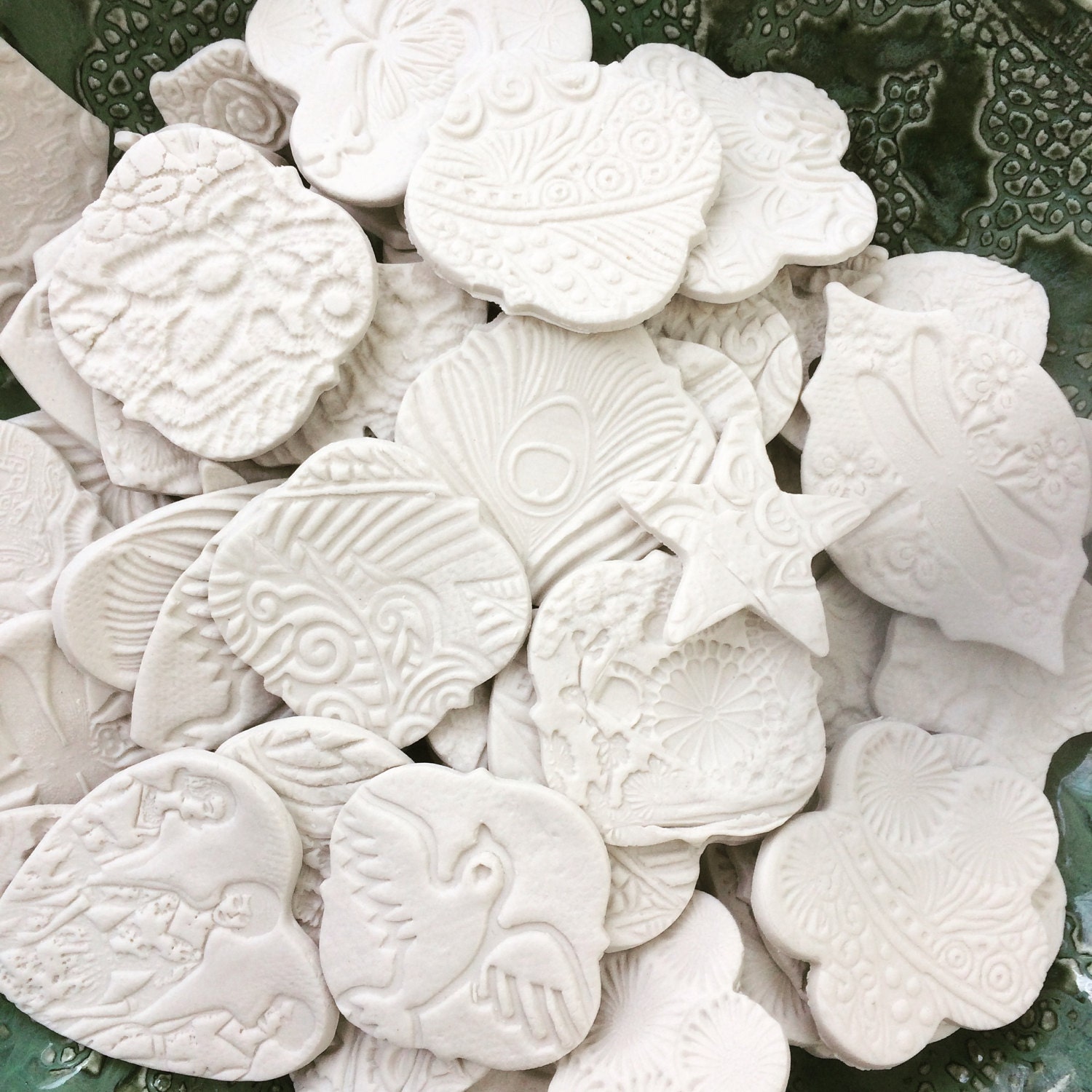 When you arrive at my studio, you choose any three pieces, and I give you a demonstration on how to paint them, using a technique I've developed over the last couple years.
Then you get to work, using my supply of acrylic and enamel paints to create your own beautiful pieces of wearable art, with my assistance along the way.
Here is a picture of some of the stunning pieces my students made at the workshop last weekend. I was very impressed by their efforts!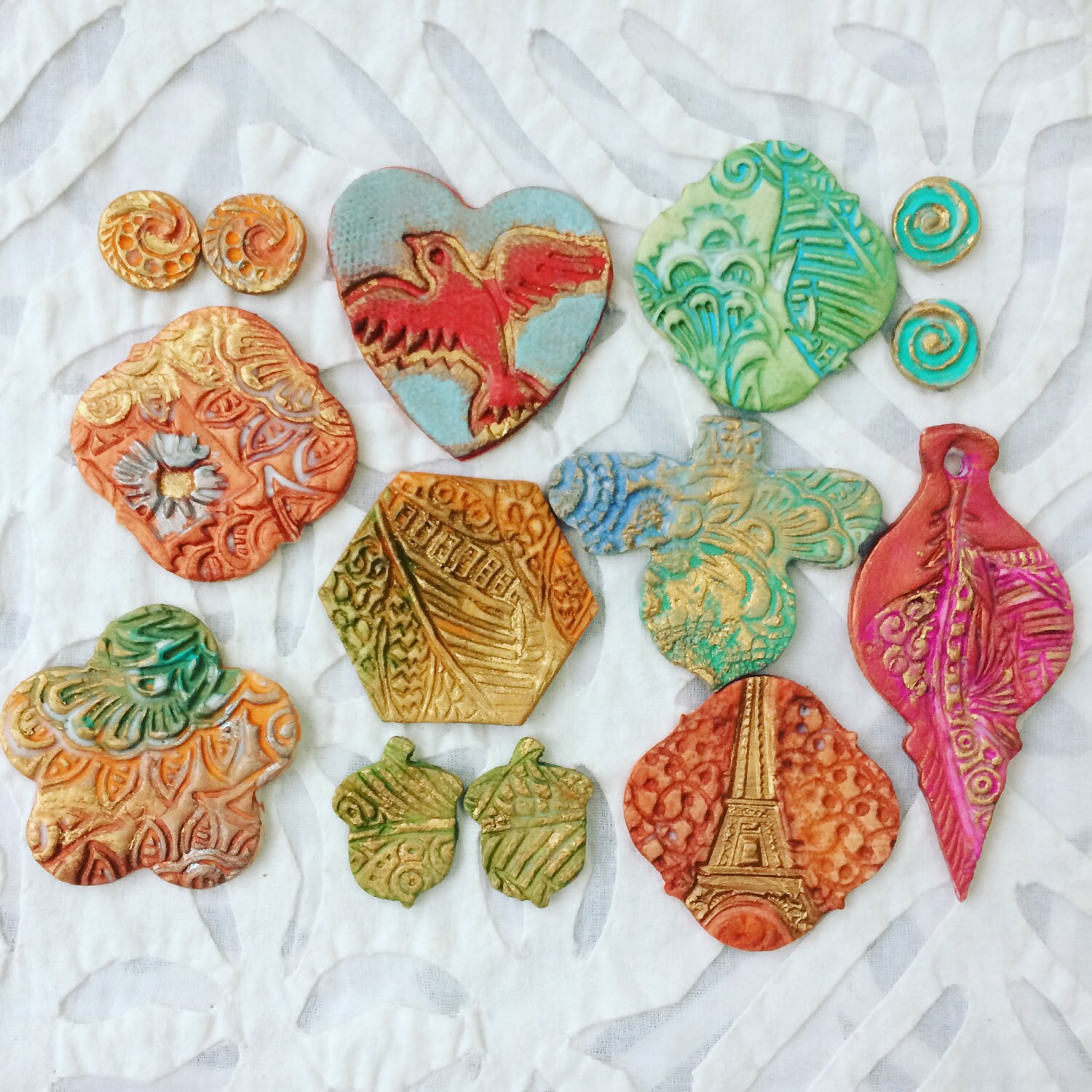 Once the paint has dried, we'll put on a protective finish coat, and then attach the components to make them into either brooches or pendants or earrings.
I supply all of the components, and a leather cord for each pendant. 
I can accommodate 7-8 people at a time in my Beaches area studio in Toronto and my studio in Prince Edward County - it's a great activity for a group of friends who want to try something creative, and walk away with three pieces of beautiful handmade jewelry at the end of the class - your choice of earrings, pendants, brooches, or one of each - you decide.
You can do a private workshop with up to 7 friends, or join a workshop with other people. Contact me with dates, and I'll work with you to set something up.
If you aren't in Toronto or Prince Edward County, but love the look of these pendants and pins- you can always buy ones I've already made, in my shop! Look through the Jewelry section for what's in stock now.
And don't forget to follow me on facebook and instagram (links below) to see what I'm up to in my studio.